Slay the Spire - PLAZA (2019) / PL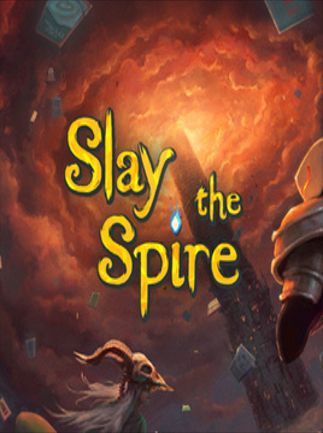 Slay the Spire jest hybrydą roguelike'a i karcianki opracowaną przez niezależne amerykańskie studio Mega Crit.

 

W Slay the Spire warstwa fabularna odgrywa rolę drugoplanową. Gracz wciela się w śmiałka, który stara się wspiąć na szczyt tytułowej iglicy, stawiając czoła czyhającym po drodze zagrożeniom.

 

Zabawa w Slay the Spire polega na toczeniu w trybie turowym pojedynków z przeciwnikami. Adwersarzy eliminujemy, wykorzystując zdolności bojowe protagonisty oraz łącząc je w efektowne kombinacje. Ataki przypisano do ponad dwustu kart i choć zmagania rozpoczynamy z niewielką ich liczbą, w miarę postępów w przygodzie poszerzamy ich wachlarz o coraz potężniejsze egzemplarze. Poza tym działanie kart można wzbogacić o dodatkowe efekty, korzystając z mocy tak zwanych reliktów – mowa o ponad stu specjalnych przedmiotach zwiększających siłę poszczególnych ataków.

 

Sprawę komplikuje jednak fakt, że autorzy zdecydowali się na implementację mechaniki permadeath, przez co po śmierci herosa nie pozostaje nam nic innego, jak zacząć zmagania od nowa. Dodatkowo plan iglicy ulega wówczas zmianie, więc każdorazowe rozpoczęcie wspinaczki wiąże się z koniecznością stawienia czoła odmiennym wyzwaniom. Niemniej przed wyruszeniem w drogę otrzymujemy do wyboru kilka punktów startowych, a dzięki czytelnemu schematowi możemy zaplanować przeprawę na szczyt (choć po drodze i tak napotkamy pewne niespodzianki), gdzie czeka nas starcie z potężnym bossem.

 



 

Gatunek: RPG | fantasy | roguelike | 2D | karciane | indie

Producent: Mega Crit

Wydawca: Mega Crit

Data premiery: 23 stycznia 2019

 



 

Minimalne:

Intel Core 2 Duo 2.0 GHz, 4 GB RAM, karta grafiki 256 MB GeForce 8600 lub lepsza, 500 MB HDD, Windows XP/Vista/7/8/10

 



 

Wielkość: 870 MB

Kompresja: rar

Dane naprawcze: 10%

Zawartość: plik .iso

Język: PL

 



 

1. Extract release

2. Mount ISO

3. Install the game

4. Play!